Besides building white-label browser extensions that enable our clients to offer shopping rewards and digital coupons to their customers, we also offer "direct access" to our aggregated merchant commission rates (e.g. cashback rewards) and digital coupons via JSON datafeeds.
These datafeeds can be used to create custom user experiences in our clients' own products, e.g. offer walls / shopping directories, personalized coupon delivery based on user preferences, and others. These types of enhanced experiences deliver more value to customers, and can help clients' brands gain positive sentiment from customers because the client is helping their customers save more money online.
Examples of Client Datafeed Implementations
The sky's the limit when it comes to what clients can do with the merchant metadata, coupon feeds, and cashback offers available in our JSON feeds. Looking for a little inspiration? Here are some of the ways Wildfire clients are leveraging our data feeds to offer additional value to their customers.
Microsoft: Embedded Offers in Microsoft Surfaces Help Users Save Time and Money
You may know Microsoft from one of its many software products, or the fact that it's the largest tech company in the world. But did you know that, behind-the-scenes, Microsoft has been working hard to help online shoppers save money?
Microsoft leverages Wildfire's JSON feeds to embed cashback and coupon offers into several Microsoft surfaces, including Bing, Edge Browser, and Outlook.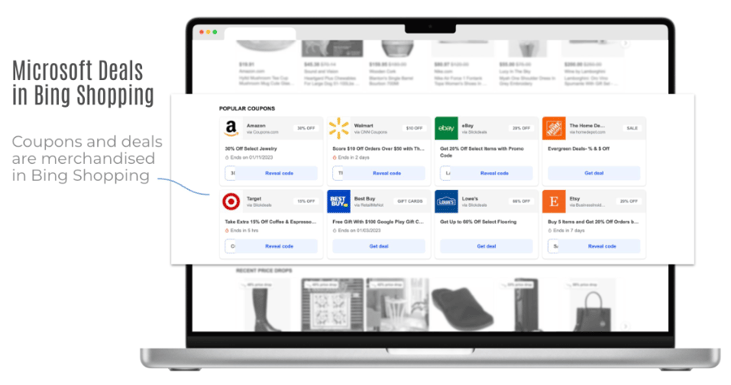 Kudos: Helping Customers Stack Cashback on Top of Credit Card Rewards
Kudos is a smart wallet that helps users compare the rewards they'll earn for every purchase across different credit cards, allowing users to make smart decisions about which payment choice to use at checkout. It will even auto-fill payment information for the shopper. Talk about smart!
By using Wildfire's JSON feeds, Kudos rolled out Kudos Boost which allows users to seamlessly earn cashback rewards at eligible online merchants within the Wildfire network. These rewards stack on top of the card rewards users earn for using their chosen payment method.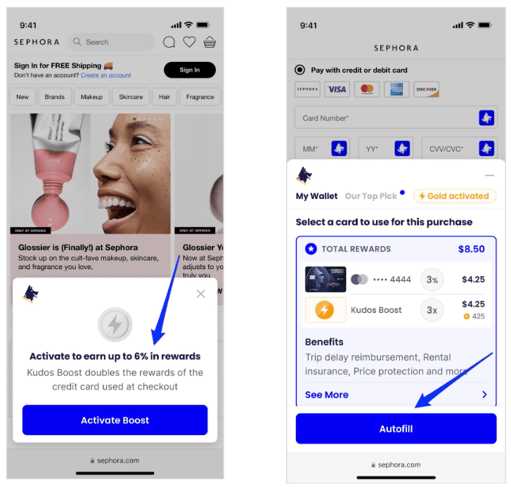 RBC

: Avion Rewards Helps Build Loyalty and Engagement
Royal Bank of Canada (RBC) is the largest bank in Canada and the 9th largest bank in the world by market cap. RBC partnered with Wildfire to offer Avion Rewards, the largest proprietary loyalty program in Canada.

The Avion Rewards program recently won two International Loyalty Awards: "International Loyalty Program of the Year (Global Regional Winner - Americas)" and "Best Loyalty/Benefits in a Financial Product."
In addition to Wildfire-powered cashback browser extensions, RBC is using Wildfire's JSON feeds to show online offers to customers after they log in with their banking credentials.
Whether customers shop across native surfaces like RBC's online offer portal, or browser extensions across desktop and mobile, they're almost certain to save money through coupons and earn cashback at eligible merchants within the Wildfire network.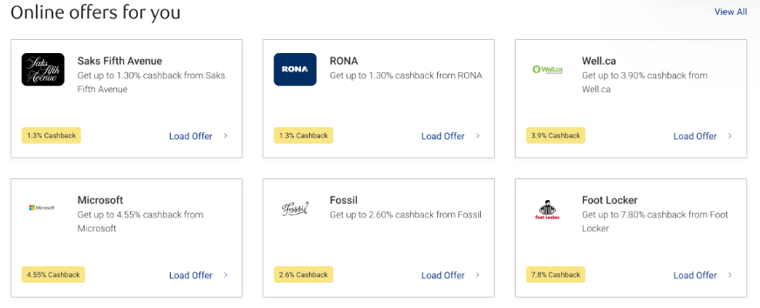 Travel Arrow: Giving Cashback in the Form of Miles Redeemable for Travel Purchases
You can think of TravelArrow as an all-in-one personal concierge that helps you find the best deals while booking travel online.
With its MilesBack feature, powered by Wildfire's JSON feeds, customers automatically earn Miles as cashback while shopping online at eligible merchants. These miles can be used to book flights or hotels at popular brands like Hyatt, Hilton, United and more.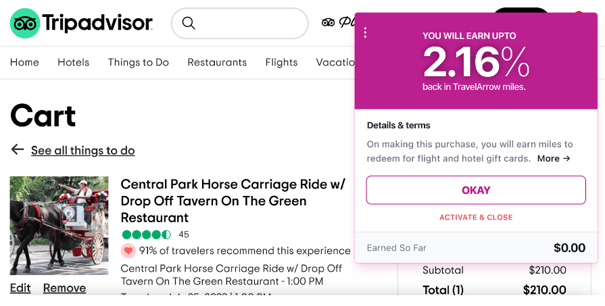 What Will You Do With Wildfire's Data Feeds?
We hope we got your wheels turning on the creative ways clients can leverage our data feeds to give customers access to merchant-funded cashback and coupon offers.
As you are considering building out a shopping rewards program, don't limit yourself to only a cashback rewards browser extension - also think about how you might be able to augment your own products with rewards and coupons by creatively using Wildfire's JSON datafeeds to enhance your customer experience in other ways, just like these clients have.